WELCOME TO WHEATSTONE 2017:
THE WORLD'S FINEST BROADCAST AUDIO CONSOLES, NETWORKING, RECORDING, AND PROCESSING
European Radio Show, January 29, 30, 31, Paris France
See us at the European Radio show! We'll be in our friends' SAVE Diffusion's booths - C3 - C4 - D09 - D10.
Click for info.
VoxPro6 How-To Videos
For the beginner looking to hop right in, these are perfect. For the seasoned pro, a quick run through may show you some of the new features that you weren't necessarily aware of. Click on the image above to see them.
Hacking IT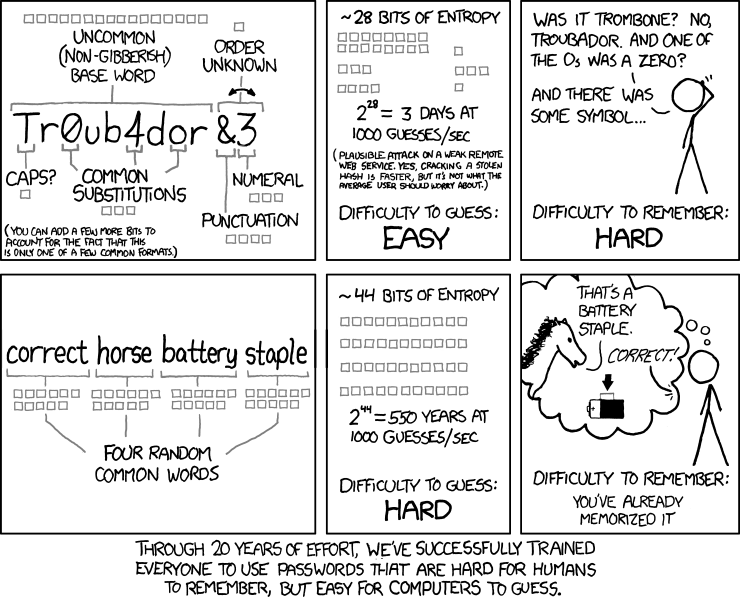 Let's go back to the beginning of 2016, when there was no Zika, no President Trump, and Apple phones still came with headphone jacks.
We knew then that hackers were out there, but it happened to other industries, other people. Then, it happened to broadcasting's own. First, stations in Colorado and Texas were hijacked by a cast of X-rated characters in animal costumes. Then, a group of Midwestern stations was knocked off the air by malware and held for ransom. By the time a hacker broke into a station's EAS system during an emergency test in October and changed an EAS code to a line straight out of the Dr. Seuss book, Green Eggs and Ham, we all knew.
We no longer lived in the Age of Innocence. "Saga had been hit a couple of times, and although we have gone to great lengths to protect ourselves, it still keeps me up at night," says Mark Spalding, the CE of seven Saga Communications stations in Illinois. The Illinois cluster hasn't been hit but Saga stations elsewhere have, including an entire cluster that had been knocked off the air after malware had wormed its way into the automation system, corrupting all the stations' music and data files.
Sound Off
Someone once said that life would be so much easier if we only had the source code. We've been thinking about those words as we start a new year at Wheatstone, our 42nd, actually. This is the time of year when we tend to get caught up in new ideas, new products, and new ways of doing broadcasting. But we haven't forgotten what's important. The closest we've come to the source code at Wheatstone are the words of our customers. Here's some of that wisdom, straight from the source.
7-Year Old Edits Call with VoxPro!

Rick Party, from HOT 105 FM in Hollywood, Florida, posted this great video of his daughter, Zion, editing a call with VoxPro. The amazing thing? Zion is only seven years old! Take a look...
Scott Fybush Interviews the New Guy: Meet Lon Neumann

Lon Neumann is the new guy at Wheatstone. He's a sales engineer who will be working with the team on the television audio side of the industry. He's been around the industry for a long time and has worked with some heavy hitters. Stevie Wonder, for one. Meet Lon! You can also read another interview Dee McVicker did with Lon by CLICKING HERE.
Mix Your Television Remote Audio From Home
The days of schlepping tons of equipment around to various sporting venues are numbered, along with the associated travel and staffing issues, such as delayed flights, room cancellations, and all the rest that happen as a matter of routine during a remote broadcast.
Fiber optic and other high-speed communication links can now bring it all to your home studio where your production team can mix the game and get it out for broadcast almost as fast as it happens. No big anvil cases. No grumpy field engineers. Well, that last part isn't entirely true – but the cost savings of mixing remote games from home certainly is.
Read the Rest of the Story
When the Airport Bans Your Phone

By Dee McVicker
Did you know that along with knives and guns and bombs, you are no longer allowed to carry a Galaxy Note 7 phone on the airplane? The Note 7 is blacklisted by U.S. carriers. If you happen to make it past the TSA checkpoint and onto the plane with one in your pocket, you'll be asked to hand it over to a flight attendant...
Something has gone terribly wrong with a product when it's on the no-fly list.
Wheatstone Adds HD/FM Time Alignment to AirAura X3 Processor!
Wheatstone has announced that its top-of-the-line FM/HD processor, AirAura X3, is the first processor to accomplish off-air monitoring, measurement and real-time correction of HD diversity delay without requiring external gear. "In many stations, the FM processor provides the diversity delay and most FM processors can accept delay corrections from third-party outboard monitors. However, when the off-air monitoring, delay measurement and correction functions are all embedded within the processor itself, outboard gear is no longer required," explains Jeff Keith, Wheatstone Senior Product Development Engineer.
QUALITY CONTROL: WHEATSTONE STYLE
It was another normal full-network test. As with every system we sell, we fully burn in and test it – every component, the way every component works with every other component, AND the way it all works with other gear in the customer's studios (via our ACI and, of course, AES67). For this system, commissioned by a Wheatstone customer, because it was so large, we decided to add even more to it and see if we could strain it. We are happy to say that it performed perfectly.
Click to see equipment list
1 LXE console
1 LXE Digital Engine Blade
1 SERIES 4 console
1 Dimension 3 Touch console
2 Gibraltar network cages
1 E6 console
1 L12 console
13 LX-24 consoles
15 Digital Engine Blades
15 Digital I/O Blades
9 Analog/Digital I/O Blades
11 Analog I/O Blades
1 MADI Blade
1 CB32 Blade
1 HBx16R panel
1 Edge Blade
1 HD-SDI Blade
1 B3 Mic Blade
12 M4IP mic processors
1 FM55 processor
1 Aura8IP mic processor
1 AirAura X3 processor
21 TS4 talent station panels
2 TS22 talent stations
5 SideBoards
4 Cisco core switches
24 Cisco peripheral switches

AND, there's an IP Radio link!
AUDIO IP AND CRISIS MANAGEMENT
That leaves the C train, which departs in five minutes but arrives nowhere near your destination. You could take a connecting train that will get you close, but that's going to add more time onto your travels. What you've just experienced is a crisis in routing. When one route changes, whether due to track, train, studio or switch, there's a delay or detour in traffic, be it packets or passengers. And that can never be good for broadcasters, who are easily the most punctual people on the planet, having spent years timing programming, newscasts and ads down to the second.
THE PROS GIVE VOXPRO A SPIN
Some years ago, something epic began happening with radio contest callers: They stopped asking if they were the "ninth caller;" they already had their radios turned down, and they were as tight in their responses as the jock was in his/her performance. Did their level of intellect or their performing chops suddenly improve overnight? Nope. Give credit where credit is due: Stations bought a VoxPro — the recorder/ editor for live on-air operation, designed in 1991 by Seattle personality Charlie Brown and distributed by Audion Labs.
Stay up to date on the world of broadcast radio / television.
Click here to subscribe to our monthly newsletter.
IN DEPTH:
THE NETWORK EDGE
Network EDGE is designed specifically as a translator between high-quality, low-latency studio networks such as WheatNet-IP and low-bandwidth STL connectivity options such as IP wireless radios.
IP wireless radios in the unlicensed 5 or 24 GHz range are priced from a few hundred to several thousand dollars.
Typically located at the studio, the Network EDGE interfaces directly to an IP wireless radio or commercial leased line for point-to-point connectivity between locations. Network EDGE can be used with any of the major IP radio brands currently on the market. When used within the WheatNet-IP system, with a Network EDGE at one end and a BLADE at the other, this opens up a world of possibilities based on BLADE I/O functionality such as silence detection, clip player, logic for automation, et al.
The Network EDGE includes local I/O (two AES and two stereo analog) and 12 programmable logic ports.